Connect your body to your mind, increase mobility and flexibility, build strength and resilience, improve balance and co-ordination, and keep those dreaded injuries at bay.
Whether you're a climber keen to cross-train to help improve your performance on the wall, a yogi seeking flow in a fresh, clean space or an all-round athlete simply looking for a funky, new place to train, the facilities at The Ledge will help you to progress and become the best version of yourself.
Our Yoga classes are open to everyone, not just to climbers, however many of the physical benefits of yoga are useful for climbers.  Through yoga we improve flexibility and muscular endurance, balance, co-ordination and core stability.  Beyond the physical benefits, yoga develops a deeper connection between the mind, the body and the breath developing a state of 'flow' which we can use when climbing.
At the Ledge, we offer a variety of classes and different yoga styles so there is something to suit everyone.  In most classes, there will be a focus on pranayama (breathwork) and each class will end with relaxation and meditation.  Classes will differ on the pace of movement, how long we hold the poses, and the teaching style:
In our Vinyasa class, each movement is linked to the breath, making it a dynamic, flowing and invigorating class.  Vinyasa is great for improving fitness and you can expect a lot of emphasis on core strength and muscular endurance.  Although beginners are always welcome, some prior knowledge of yoga does help as the class moves at quite a fast pace.


In our Hatha classes there is more emphasis on alignment, allowing for depth and exploration in each asana (yoga pose).  You can expect elements of strength, balance and flexibility in every class. In Hatha, we hold each pose for a couple of breaths making the pace a little slower than Vinyasa and an excellent class for beginners but also suitable for all levels as progressions and variations are offered throughout.
Our beginners' classes are suitable for those new to Yoga; the focus is on learning the correct and precise action in the pose (asanas) to help develop a good understanding and foundation.  Each class will introduce you to some of the key asanas and gradually build up your knowledge and ability. Class length – 60 minutes.
Our general/intermediate classes are for those who have attended the beginners class for at least a year and feel ready to work on a wider range of asanas, develop confidence in inverted postures such as Sirasana (headstand) and Sarvangasana (shoulder stand) although variations or alternatives will be offered.  The last class of the month focuses on Pranayama and restorative asanas. Class length – 90 minutes.
Developed with adventure sports in mind, this physiotherapist-led class aims to help prevent injury through creating balance, strength, and stability in the body and mind.
These sessions are designed specifically for those who love to get outside. We bring our knowledge from outdoor and adventure sports to the mat, in terms of its joys and challenges, using this to develop and inform our yoga practice. In turn, the yoga practice allows us to become more aware of our bodies and minds, providing us with the tools to develop our experience of adventure sports both physically and psychologically.
The yoga session itself is usually a mix of strong and subtle movements designed to add strength and stability to the climbing body; breathing techniques and pranayama; and meditation and relaxation practices.
No yoga experience is necessary, although a good level of general strength helps to get the most out of the class.
Injuries can be accommodated, but please let us know!
We are delighted to offer these relaxed, practical sessions which provide an opportunity to investigate an element of the 'Yoga for Adventure Sports' session in more depth. It offers a mix of theory, guided practice, and self-inquiry which allows the practitioner the space to explore and develop their yoga practice in relation to outdoor and adventure sports, but importantly, how this translates to life. Example topics for a Workshop might include: Injury Prevention; Finding Flow; Debriefing the experience with Mindfulness; Pranayama for Focus; The Flying Lock – an exploration into Bandhas; Santosha- Yoga, contentment, and the outdoor environment.
No experience is required, just a sense of curiosity.
Pilates is a floor based class where we flow through a variety of movements to strengthen different areas of the body, but primarily the core.  In Pilates, movements are done very slowly with control and precision.  We offer progressions and adaptions for every movement, making this class suitable for every level.
Tai chi (short for Tai chi ch'uan, meaning "supreme ultimate fist") is an internal Chinese martial art practiced for defence training, health benefits and meditation. Our classes consist of learning a routine sequence of movements, known as a "tai chi form", that emphasize a straight spine, abdominal breathing and a natural range of motion.  Consistent tai chi practise improves balance, flexibility, focus, pain management and breath control.  The 'flow' state of moving seamless from one position to another is very similar to the feeling of doing an onsight.
Capoeira is a 500 year old martial art from the African slaves of Brazil. A full workout for the body and the mind. Improving core strength, balance and mobility.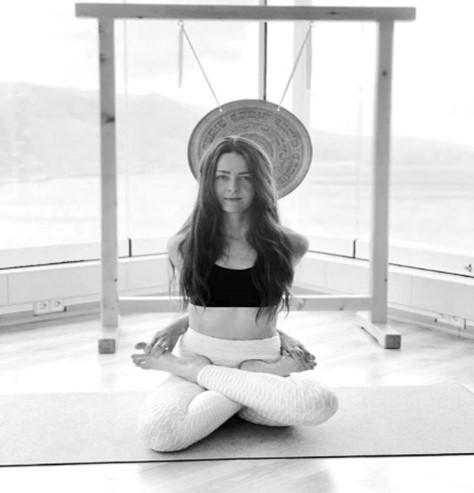 Emma studied Hatha Vinyasa yoga in Greece in 2020 and worked at Aegealis school of yoga as a teaching assistant.  Emma has been teaching yoga and Pilates classes in Inverness and is delighted to be bringing them to the Ledge.  Emma is also qualified in body massage and reiki and has a keen interest in both the physical and energetic bodies.  Emma has been practising yoga since her teens and is deeply passionate about the practice.  Emma tailors her classes to individual needs as much as possible, so every student finds the class accessible, challenging and enjoyable.  Her aim is for every student to leave class with a deeper connection between their breath, mind and body.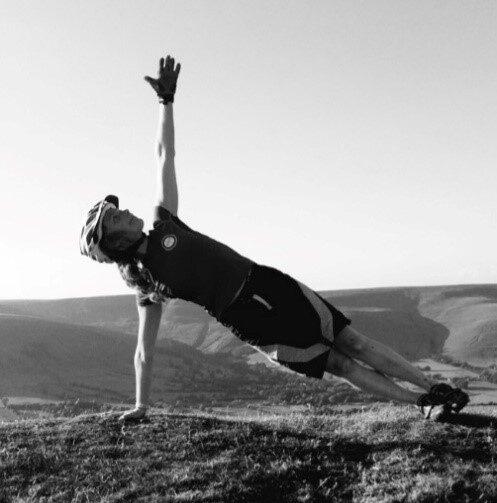 Alice trained as a Yoga Teacher in Rishikesh in India in 2013 (whilst in the middle of cycling from the U.K to New Zealand as a honeymoon!). She's a registered Physiotherapist, Level 1 Mindfulness teacher, holds an MSc in Psychology and a BA in Outdoor Studies. With continual curiosity she loves to combine the strands of the different learnings and her classes and workshops often mix concepts from traditional yoga with evidence-based physiotherapy practice, environmental psychology and outdoor and adventure philosophy. She also teaches yoga and mindfulness on her own Mountain Bike and Yoga Retreats, as well as other Adventure retreats, holidays and festivals in the UK and Overseas. She has also developed her own blend of Yoga – Yoga for Adventure Sports specifically designed for the outdoor and adventure enthusiast for balance in body, mind and environment. Having climbed all over the world, and recently relocated to the Highlands it seemed fitting to develop 'Yoga for Climbers' specifically for The Ledge. Her classes are inclusive and welcoming, whether a seasoned yogi and totally new to the discipline.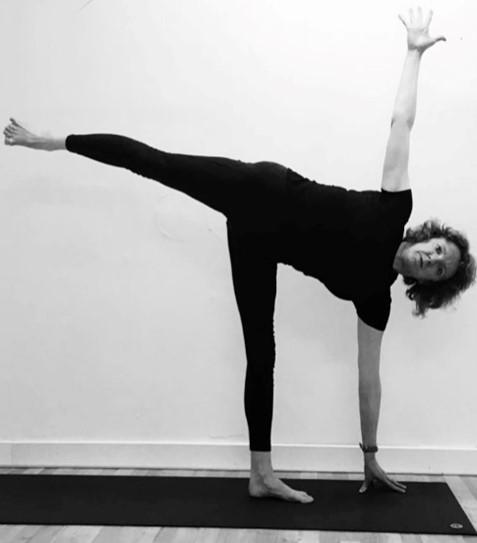 Fiona started her Yoga journey in 1985, attending classes at the Edinburgh Iyengar Yoga Centre.  She qualified as an Iyengar teacher in 1995 and has been running classes ever since.  She was lucky enough to be taught by both BKS Iyengar and Geeta Iyengar whilst studying at their institute in Pune in 2005.  She has continued to train with Senior Iyengar teachers over the years, including therapy training, most recently on Yoga and Scoliosis.  She is a mentor for the UK Iyengar teachers' association.  Her passion for the subject shines through in her teaching.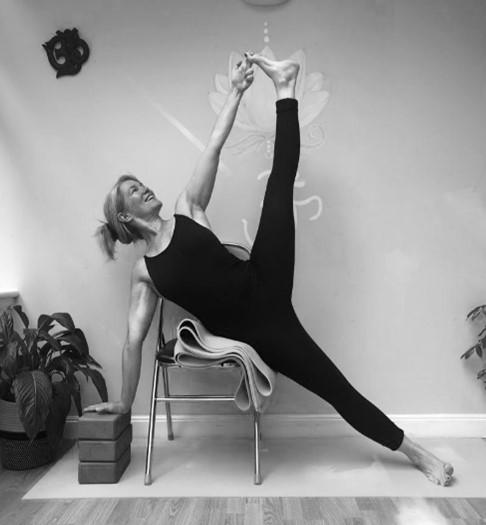 Initially finding yoga at uni in the early 80s, Hazel finally discovered Iyengar yoga in 1998. She became an Iyengar teacher in 2006, gave up her legal job and has focussed on teaching and practicing yoga and health related subjects since. Hazel has diplomas in Swedish and Sports & Remedial Massage, is a women's pelvic health educator and runs online courses on the related subjects of improving pelvic health and effective breathing. Currently completing a 300 hour training in the NICE recognised Yoga for Healthy Lower Backs, Hazel also continues to study for a Diploma in Yoga Anatomy. Her classes combine the detailed observations and alignment of Iyengar yoga with her enthusiasm and knowledge of how the body moves and functions. She builds the poses from their foundations and encourages students to modify poses for their own bodies, injuries and conditions. Inspired by her Iyengar teachers, she is passionate that yoga can be a lifelong practice.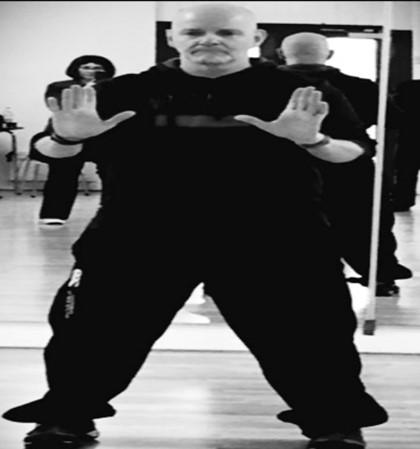 John began studying martial arts in the mid-80's and has taught Chi Kung and Tai Chi since 1991.  John's first instructor was Chrissie Coburn-Krzowska, based in Cheshire; since then he has learned from, and worked with, many other skilled teachers. He founded the Silk Road School of Tai Chi in 1996 and is a Grade A Instructor with the TCUGB (Tai Chi Union for Great Britain).
Since moving to Inverness in 1999, he has run classes at many of the local gyms/ sport centres as well as private classes throughout the Highlands.  John teaches Cheng Man-Ching 37-step and 44-step Tai Chi forms, various Chi Kung and Daoyin exercise sets and several weapons forms, including sword, sabre and staff.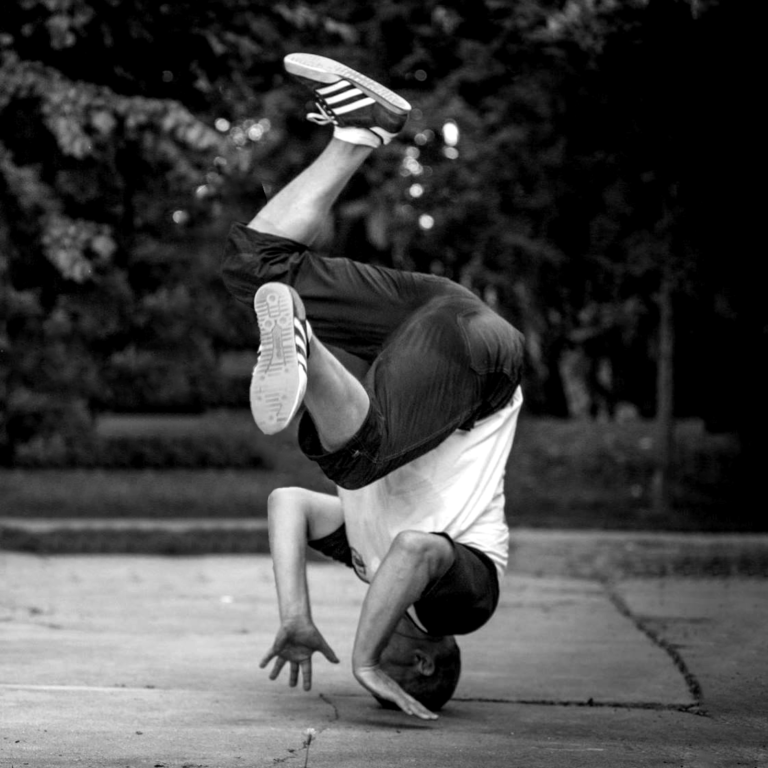 Fraser MacDonald has been teaching Capoeira in the Highlands for over 20 years. Working for organisations such as the Highland council, Moray Council, Eden Court, The National Theater of Scotland, schools and various community groups. He has obtained the title of Trenel (trainer) and is part of the Ngoma Capoeira Angola group based Rio de Janeiro, Brazil. Regularly travelling to Capoeira events all over Europe.
The Ledge has a comprehensive Strength & Conditioning area with lifting platforms, free weights, slam balls, kettlebells, cardio machines (Concept 2 rowing machines, SkiErgs, treadmills) and cable stations.
A focused training session in our gym will help build overall strength and endurance.
The gym is open to both climbers and non-climbers looking for a clean, modern, functional training space with equipment specifically selected to for climbing, outdoor and adventure sports.